Indiepocalypse: Is It Real? - Does this still apply to 2019?
Title: Indiepocalypse: Is It Real? - Does this still apply to 2019? Author: mgarcia Date: 2019-03-14 23:22 +1100 Tags: 2019, Industry, GameDev, Blog Comments: Open
---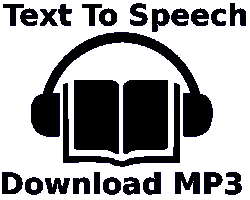 Size: 463.75 KB
I originally posted this on reddit but wanted it here on my blog, as I still think it's very much still relevant in 2019.
Presented in 2015 Sergey Galyonkin explains there's no Indiepocalypse and the reasoning still sounds right to me. Here are my highlights:
Steam is not a discovery mechanism
Game engines by themselves don't make you a professional
Don't do retro graphics (ie platformer)
Big games are business, indie games are hobbies
youtube/twitch help with sales
Your first game will most likely fail
Poor sales mostly effects new developers not existing ones
Developing a good game isn't enough and it never was
Treat it as a business (financing, marketing, etc)
Indiepocalypse: Is It Real? SteamSpy founder Sergey Galyonkin - Control Conference 2015
2 comments on "Indiepocalypse: Is It Real? - Does this still apply to 2019?"
limitbroken:

2019-03-15 11:31 +1100

It's real, but it was an inevitable (if particularly brutal) correction that was on the horizon ever since accessibility to hobbyists really took off in the first place.

Video games are a creative field, and like any other creative enterprise, discovery is hard and 'going big' is a product of some combination of luck/money/grind, where the more you're missing of each the more you have to put into what you do have. It's the case for authors, for artists, for musicians, and by God is it ever the case for tabletop game developers.

The paths to guaranteed success are the same as they've always been for everyone who isn't a one-in-a-billion luminary talent (and if you're reading this, you aren't): be rich enough to power through it, be clever and fast enough to find a truly untapped niche and strip-mine it, or be persistent and devoted enough to the craft that you're willing to grind through what may be a lifetime of lean years. There are no other roads to take. Not for an indie.

TropicalDoggo:

2019-03-15 11:32 +1100

I sure hope it is real so we get to see less low effort garbage in the future.
---
Comments are open.
---
---