Some game programming books
Title: Some game programming books Author: mgarcia Date: 2019-01-13 09:41 +1100 Tags: Pics Comments: Open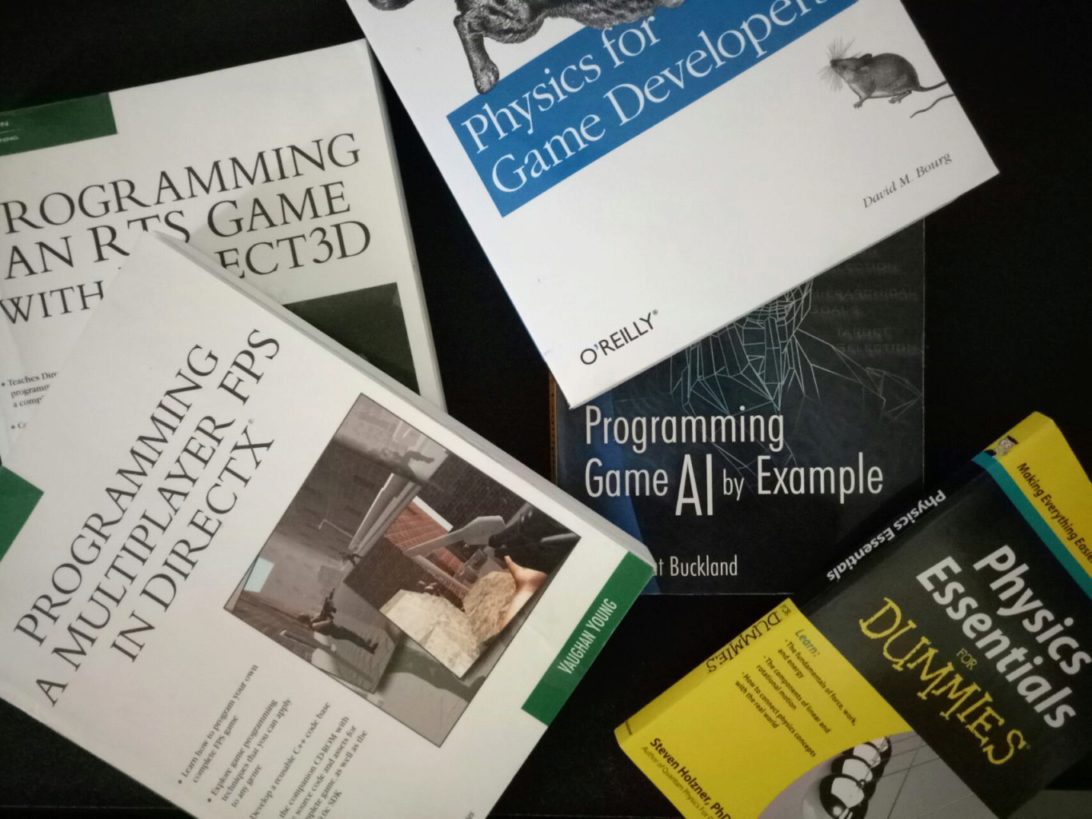 1 comments on "Some game programming books"
mgarcia:

2019-01-13 09:41 +1100

Most of these include source code (Physics Essentials doesn't but it's a tiny book).
And these can be used to roll your own tech.

Yes, even DirectX books are useful even if you don't use it.
Old DirectX, pre12 makes for great pseudo code!
---
Comments are open.
---
---