Falco Girgis knew a Michael Garcia in school lol
Author: mgarcia Date: 2019-01-06 22:30 +1100 Tags: 2019, Friends, Blog, Pics Comments: Open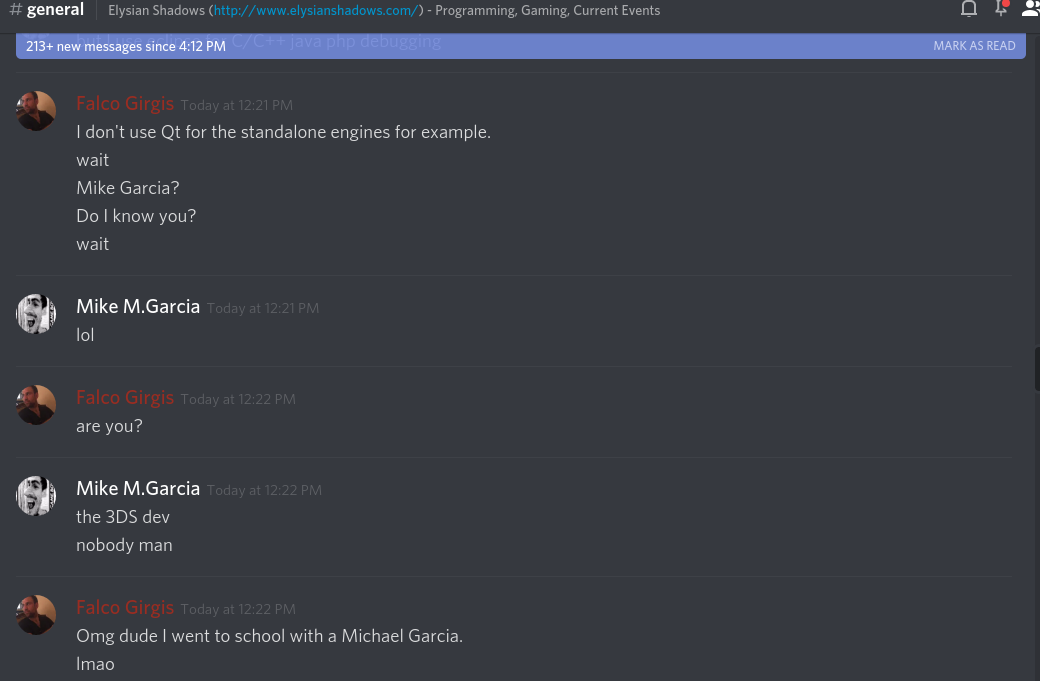 1 comments on "Falco Girgis knew a Michael Garcia in school lol"
mgarcia:

2019-01-06 22:30 +1100

It's a common name!
I was hanging out with him on his live stream and I asked how his hemorrhoids were going.
He previously mentioned he had bad hemorrhoids in a video from a few years back, and thought I would check in :D

Very funny and smart guy!

Game Developer advice on hemorrhoids by Falco Girgis (Elysian Shadows)
https://www.youtube.com/watch?v=-WHuq2mcpyU
---
Comments are open.
---
---