Computer organization and architecture by Null and Labur
Title: Computer organization and architecture by Null and Labur Author: mgarcia Date: 2019-02-19 19:01 +1100 Tags: 2019, PC, Pics, GameDev, Blog Comments: Open
---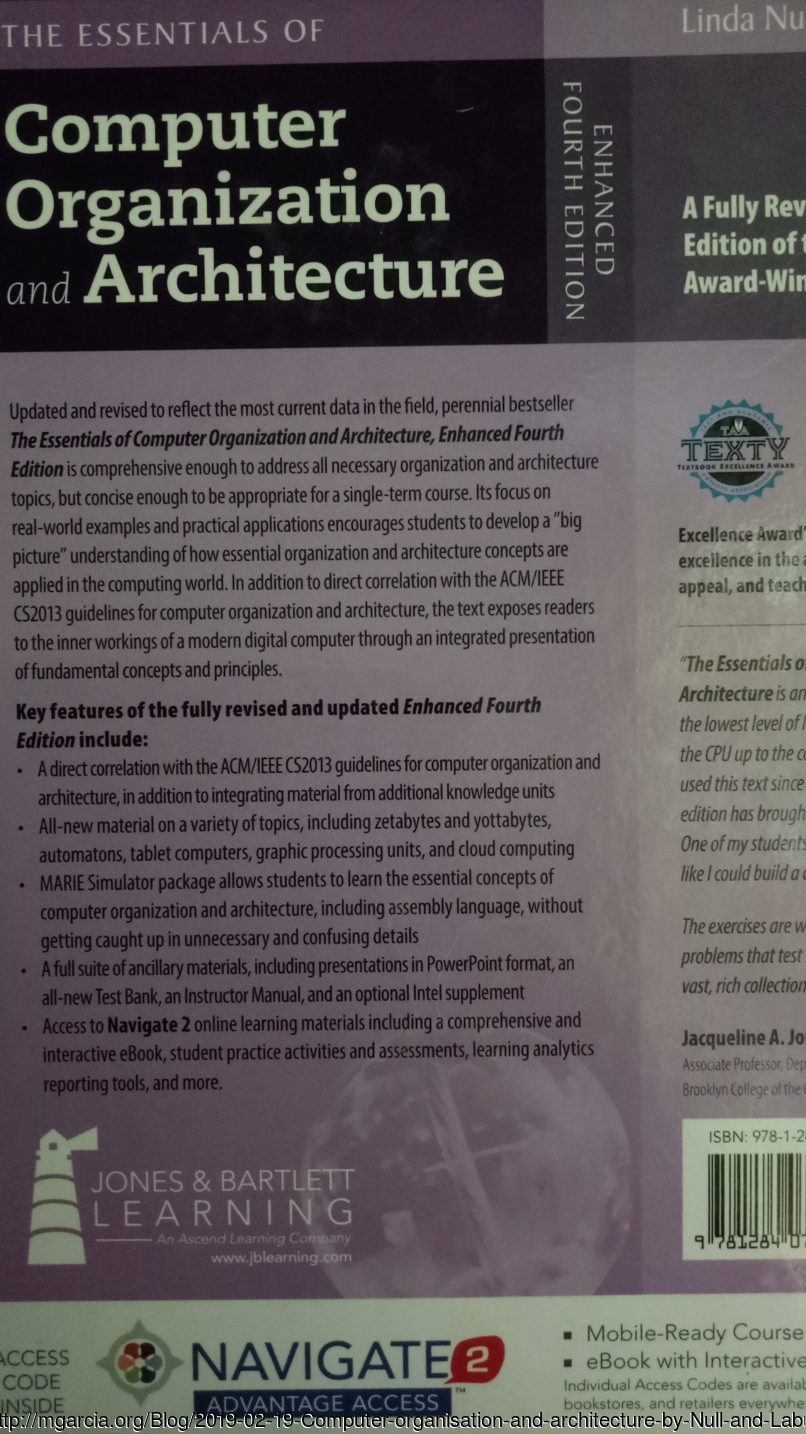 Click to view original image: 1051kb
Great for learning computer fundamentals.
Math, hardware, Operating System, network and programming all covered pretty well.
This book really is a complete first year (and probably more) of a computer science degree, in one single book!
I have the 4th edition, there's a more recent 5th edition .
1 comments on "Computer organization and architecture by Null and Labur"
wimdow:

2019-03-16 21:31 +1100

Windows 10 is a splendid operating system, and its window control capabilities are one in all the biggest motives why. To use them to your fullest although, you want to learn how to split your display screen in Windows. <a href="https://www.thetechiefind.com/split-screen-windows-10/">split screen in Windows 10</a>
---
Comments are open.
---
---