The legit consoles at EB games. NES classic 20AUD cheaper
Title: The legit consoles at EB games. NES classic 20AUD cheaper Author: mgarcia Date: 2019-02-02 19:49 +1100 Tags: 2019, Pics Comments: Open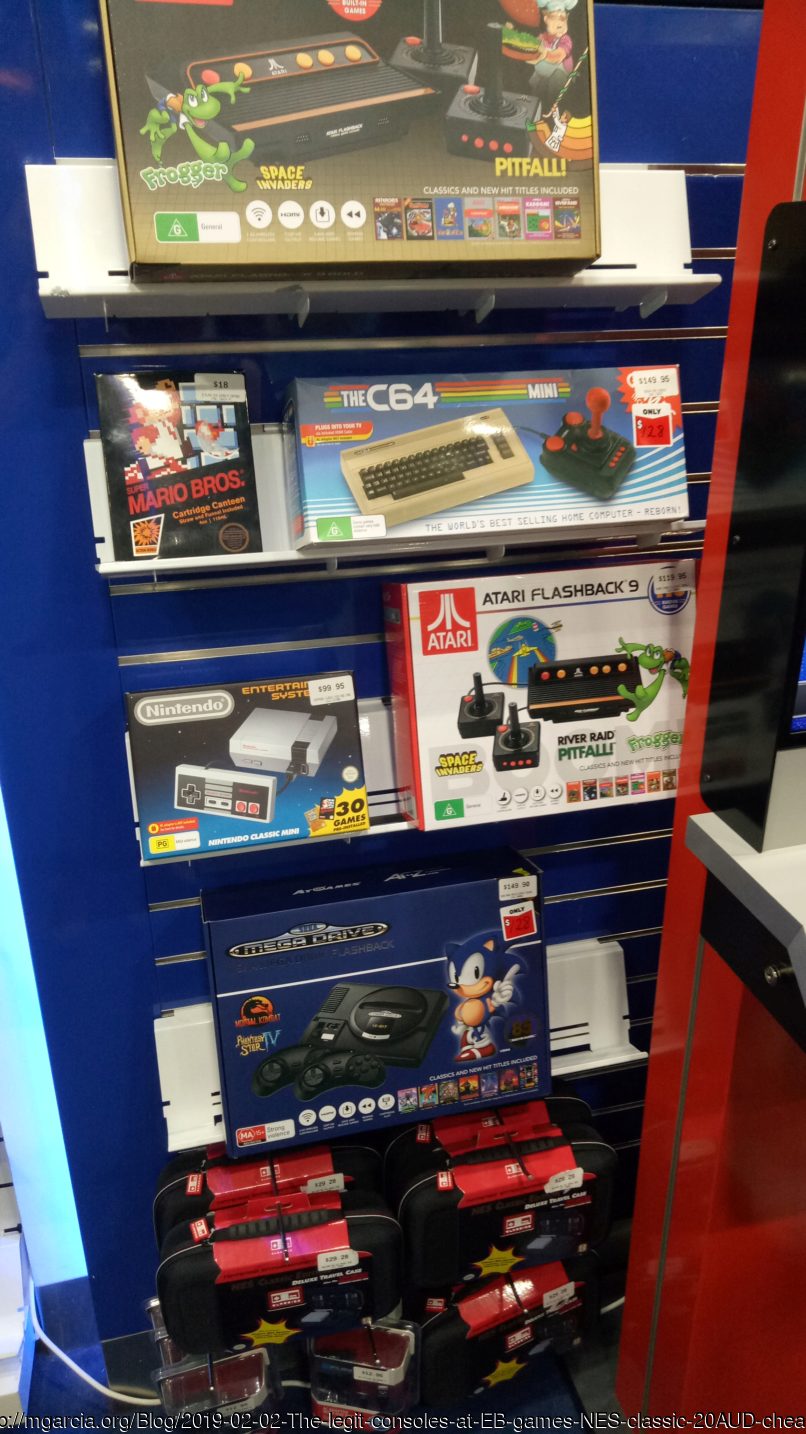 3 comments on "The legit consoles at EB games. NES classic 20AUD cheaper"
mgarcia:

2019-02-02 19:49 +1100

Noticed the SNES is sold out.
Levi D. Smith:

2019-02-03 17:31 +1100

Glad to see that you are still posting on your site. I was a little worried when I couldn't find you on the blue bird anymore. I really need to get off social media and work on posting everything to my site.

mgarcia:

2019-02-05 11:50 +1100

Hey Levi : )
Thanks for dropping by.. I deleted my twitter and recreated @mgarcia_org as a RSS feed bot, I don't log in.
My site posts to tweeter so I don't have to :D

I've gone back to RSS and added your site:
https://levidsmith.com/feed/
---
Comments are open.
---
---