Mad Catz MOJO Final thoughts review.
Budget Gaming, Android PC for the TV.

My unboxing video:
---
If I had to describe what the MOJO is in one sentence it would be just that:
A Portable, Budget Gaming, Android PC for the TV.
Currently the Mad catz MOJO is the best Android micro-console, because it is the most powerful dedicated TV device.
From experience, I consider Android right now, a desktop ready operating system.
I can not think of an application on a desktop that's not available on Android, albeit not as feature rich.
For example, I can install a C++ compile including a Integrated Development Environment (IDE) on Android!
But Android is changing, and quickly.
---
Index

1. Target Market
2. My experiences
3. Peripherals
4. M.O.J.O - Budget Gaming PC
5. C.T.R.L.R - High tech Controller
6. MOJO Issues
7. CTRLR issues
8. Why MOJO?
9. Summary
---

These are the kinds of people I think would enjoy having a MOJO:
People without a console or looking to upgrade
Who want a Triple A console experience, a great controller with the flexibility of Android.
Always on, TV computing
Who want a simple PC like experience on the TV. Web, office, media and other apps.
Android users
Who have Android apps on their mobiles, tablets and want TV integration and all usable on the same full size controller.
Mobile gamers
Who want a hand-held experience with a great controller.
PC/MAC gamers
Who will want to use the controller on their desktop games.
If you see yourself in one or more of these groups, then the MOJO is most likely right for you.
---

I've had my MOJO since the 28th of December, 2013 and wrote many posts about the MOJO's hardware, it's benefits, uses and performance and also made random MOJO youtube videos.
So, now it's time to make my final thoughts.
My MOJO experience has matured in noticeable phases over the past few weeks:
1st: Android AAA Games: Conduit HD, NOVA 3 etc.
Firstly, hitting the AAA Android games and console ported games like GTA 3/VC/4.
All very impressive and running smoothly on their highest settings.
The light effects and reflections are better then anything on PS3/Xbox360.
When Android games come out using OpenGL ES 3, these will look better then the previous gen console games!
2nd: Playing media, video & music.
When not playing games, I was watching a movie or playing music.
I use MX Player Pro and XMBC.
Both can handle many formats and can hide the notification bar, they also supports the controller very well.
3rd: Emulated console games, 16bit systems, N64, PS1.
A week later, I installed my emulators.
The MOJO plays 8-16bit consoles flawlessly, the 3D consoles require some tweaking,
but if it can play on a desktop the result would be similar.
4th: Firefox with Sync'ing and SmartOffice
I like firefox and I have my linux/windows/tablet and now my MOJO all sync'ed up.
This means all my passwords and bookmarks are the same across all platforms.
I used my laptop mainly for simple general things like emails, web browsing, chat and reading/writing documents etc.
After using the MOJO with a full USB keyboard and mouse on the coffee table, my laptop has been made redundant.
As a desktop/laptop replacement, The MOJO has great performance with superb multi-tasking of applications.
I compare the MOJO to a gaming microcomputer of the 1980's and predict this is the future of Android and 'micro-consoles'.
5th: Always on
Because the MOJO is always on, I've installed IRC & torrent clients and looking at replacing my file server (NFS) with Servers Ultimate Pro.
---
If it isn't plainly obvious to you, I couldn't do what I do with the MOJO just by using the CTRLR!
The CTRLR is great at four things:
Playing games
Media remote control
Navigating Android's user interface
Using apps which don't need a keyboard, is ES files explorer, PDF reader, etc
The way you can use the MOJO (or any other computing device) really depends on what peripherals you have or are willing to get.
I couldn't use the MOJO as a Desktop (word/excel etc) without a full sized keyboard and mouse on the coffee table.
I couldn't surf the web on the couch without my small bluetooth combo keyboard.
---

Below is a list of the MOJO console's specs and benefits:
Solid & stylish exterior
Hard to break plastic, never gotten too hot.
Tegra 4 + 2GB RAM
High-end mobile CPU-GPU hardware - PS3/Xbox360 Quality graphics.
High-end Android gaming
Better 3D emulation, better multi-tasking, better top set-box etc
Microcomputer
Replace your Desktop/Laptop with a microcomputer!
Android 4.2.2 (Jelly Bean)
Hopefully soon update to Android 4.4 KitKat
Google Play Store - No re-buying
No manufactures ecosystem, ie ouya, buy once, use everywhere
No re-buying cheap hardware
And a through away controller every year (ie Ouya)
Ability to continue games seamlessly
From TV to mobile and optionally using the C.T.R.L.R
Ability to use common BT/USB peripherals
Controllers, keyboards, mouse, headset, mic etc
16GB internally storage
Compared to Ouya's and gamestick's 8G
Ethernet port
Using a network cable, you can use the WIFI as a hotspot/repeater.
MicroSD XC slot
Up to 128G (if you can find one and afford it) - slow 64GB are <= $30USD
USB3 and USB2 port
10x faster then USB2, excellent for external drives
Bluetooth Smart (v4)- lower latency 7ms
Compared to XBox360's 7ms, PS3's 22ms, Ouya's 100ms
Bluetooth Smart (v4)- Bluetooth Low Energy(BLE)
Power saving
Nvidia GameStream
Play PC games on the M.O.J.O, Available on update
Portable size console
Console, controller(s) and cables fit in a small bag.
Stereo 3.5mm jack
For headset with microphone or to hook up to your amplifier.
Root recommended device
Very easy to do with the help of Mad Catz and FAQ.
---

Below is a list of the MOJO's Controller CTRLR spec's and benefits:
First party build quality
Not cheap and not disposable
Console grade Controller
Full xbox360 clone, no missing buttons ie no missing start/select or R2/R2
Bluetooth Smart (v4)- lower latency 7ms.
Compared to XBox360's 7ms, PS3's 22ms, Ouya's 100ms Classic(2.1)
Bluetooth Smart (v4)- Bluetooth Low Energy(BLE)
Power saving, 40+ hours of use on 2 AAA batteries
3 separate Bluetooth modes
Mobile Gamepad, Mouse(scroll, left, middle, right click), Desktop gamepad
Use it on everything!
ANDROID/WIN/LINUX/MAC (iOS, PS3, PS4, Ouya currently unsure)
Travel 'MOGA PRO' Clip
Attach your mobile or 7inch TABLET to the controller and continue your game as a hand-held in comfort
Media buttons
Works while media play is the background (vol-, back, play/pause, forward, vol+)
2x AAA Batteries
No tethering to the console while you play because you forgot to charge it.
---

The MOJO like the other 2013 Micro-consoles are pioneers, there's are no set rules for these devices and there is a big rush to market.
The Ouya, GameStick and even the Shield, all had issues and some are still 'work in progress'.
Here are the more common issues I've experienced or have been talked about:
Missing apps in Google Play Store
The MOJO being an official Android product has to present it's correct capabilities to the store.
Some apps don't explicitly disable the requirement of touch screen, so the google play store has less apps then normal.
This was a non issue for me, side-loading my apps was easy or using http://m.aptoide.com/.
Besides, now that the MOJO has been rooted, Mad Catz is encouraging rooting and while still honoring warranties post-root.
I have yet to root mine because I haven't gotten to a point that required it, but will soon.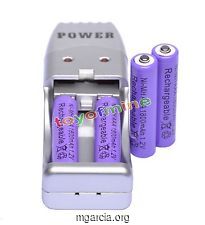 Lack of a screen mapping app
All the Android games I have which support controllers, work flawlessly with the MOJO's CTRLR.
The issue is what to do when games don't support controllers?
I use Tinycore's Keymapper which works very well.
Controller uses AAA Batteries
Have you ever forgotten to charge up the controller and had to tether to the console while you play?
You can also tether to the MOJO if your batteries do die.
But, I prefer rechargeable AAA batteries, which I also use on all my remotes and AAA torches.
Seriously, a USB charger with 4 AAA, on ebay is less then $3 including delivery!
Apps forcing portrait mode
When you boot the the MOJO for the first time, you'll see the MOJO's startup a guide.
Here it gives you the option of installing apps like ES file explorer, Set Orientation, flash, dolphin web browser, MX player Pro etc.
You don't have to install any of them, I didn't install the anti-virus app.
Hiding the notification bar
Until Android 4.4 kitkat comes out, rooting and installing a 3rd party app is the only solution.
To me, this isn't a problem, some apps automatically remove it, ie MX player Pro.
No way to shutdown MOJO
There is no way to shutdown the MOJO without pulling the power out.
From the official FAQ: How to turn M.O.J.O. off:
M.O.J.O. is an always-on device, just like most set-top boxes.
Setting the sleep time to a lower value will ensure that M.O.J.O. reaches a low power state quickly when not in use, conserving power usage.
This is a great feature but in my opinion, the reason why an off switch/button/app is required is because the MOJO is very portable.
This means it will be moved, thus requiring a shutdown feature.
Some BT/USB keyboards do have shutdown keys which can shut down the MOJO.
The apps that can do this require rooting.
Again, rooting and installing an app fixes this issue.
No webcam support
I was hoping to add a USB webcam but the current release of Android does not support web cams.
This is a bit of a disappointment to me, but hopefully webcam support will come soon with the Android 4.4 kitkat update.
No exFat
ExFat is the filesystem most commonly used on USB pen drives and some 2.5" portable drives.
Current know filesystem support are Fat32(filesize limit is 4GB) and NTFS (readonly).
Again, rooting and installing an app fixes this issue.
Android 4.2.2
Mad Catz have openly said they will release a Android 4.4 kitkat.
KitKat contains bug fixes, scaling optimizations and new UI features but most importantly is contains Bluetooth 4 support.
Which means the USB BT4 dongle can be removed from the MOJO freeing up the other USB port.
Rich from Mad Catz writes:
Link
KitKat is sufficiently different to not be considered "just an upgrade" - there's some major changes to the OS going on in there.
Plus, we can't just build it and release it - with an Android device there are so many variables that need testing and retesting; then, once we're happy it has to go to Google for certification.
Basically a quick turnaround is not something you're looking at here!
And
Link
To do things officially and properly we have to run M.O.J.O. through Google's certification processes, which means we can't claim we have a touchscreen in order to get around the content filtering on the Play store - the CTS test procedure will include tests for every hardware feature you declare and include actual tests for each component.

If we declare we have a touchscreen then it will attempt to display an image on said touchscreen and expect some human interaction to confirm it's working. Clearly that will fail at that point and things could go no further.

There are plenty of the controller enabled games in Tegrazone that work fine (and more besides - check the list of games on mojo.madcatz.com). Of those that aren't, both Nvidia and Google are working with developers to change things on top of the efforts that we've been making. Seriously, you will see more and more titles being updated to include support over the coming weeks and months, plus other updates from us that I can't reveal right now.

In the meantime, if you see an app that you think you want on M.O.J.O. then tell the developer and us - we have an email address for this very purpose and it's in the manual - gamesupportrequest[at]madcatz[dot]com.

This is a new category of Android product and support for it is only going to increase this year so keep watching and we'll make sure we keep you all updated with anything new that occurs.
Price
If you consider Android as a capable desktop environment and compare the MOJO to budget gaming PC's, the MOJO is cheap.
For the hardware and the bundled controller, it is good value.
Not to mention power saving and very portable.
---

Of all the controllers I have, the CTRLR is by far my favorite.
It's multi-functional, feels very comfortable in the hands, and the media/volume buttons is the highlight feature for me.
Here are my minor issues with the CTRLR:
D-Pad
The D-pad is a bit too high (raised) and stiff for me, the plastic is also very hard.
The corners are sharp edged, not beveled,
I noticed I am getting a callus on my thumb by sliding from the down button across to the right button.
I'm hoping the D-pad buttons will wear in and loosen up.
The mode switch
The switch itself is fine, doesn't feel like it's going to break.
It does get used a lot, switching from game to app and back etc.
To slide the switch, you have to use your finger nail, put in the groove and slide it.
This is awkward for me because I don't have much nail on my finger.
---
The Ouya
The Ouya at $60-100USD with 2011 hardware and a disposable controller I guess it's good for children.
Because when you add the cost of a 'real' controller and 'upgrading' each year, it's not so cheap.
It's older hardware, 8G storage and no MicroSD isn't capable of running much more then the games made for it.
The Nvidia Shield
The Nvidia shield is an Android gaming hand-held with no telephony capabilities.
It's a 5inch screen, speakers, console system and a controller, in one device.
It's internal hardware specs are very similar to the MOJO's.
But the Shield isn't a dedicated TV device.
However the MOJO, for me is better because:
I don't have to buy a HDMI-mini cable and a bluetooth controller to have the same micro-console experience.
I don't have to setup/packup the MOJO every time I want to use it on the TV, it's always on.
I can have a similar experience to the Shield with my phone and CTRLR's Travel clip and better it with my 7 inch Tablet, plus I can use it with future devices.
I also enjoy using the MOJO controller on my PC games.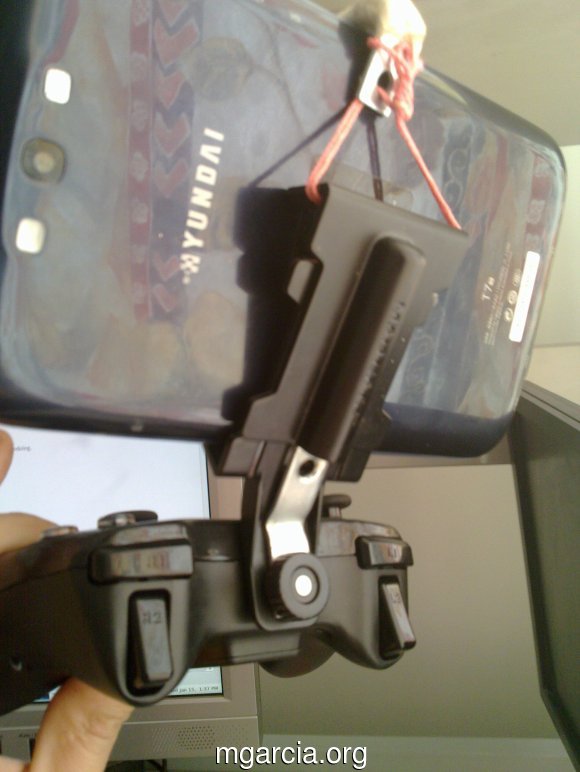 The fact that the MOJO doesn't have a touchscreen isn't an issue for me because:
The mouse mode works very well for navigating between games and media.
I have a Bluetooth combo keyboard/mouse* for quick general things requiring a keyboard.
I have a full size, USB keyboard and mouse* that I connect for more complex things ie SmartOffice.
If an app is only touch screen controlled (Gangstar Vegas), I use Tinycore's Keymapper which works very well.
* Peripherals that I've had long before MOJO.
Actually, If you are looking at the Shield, I would be asking these questions?
How loud is the fan?
What are the chances of the fan malfunctioning over time? (common issue on some laptops)
Are the L1/R1 buttons really too small?
Are there any issues with just having 1 USB port?
How long will the batteries last? how do I change them?
What HDMI cable do I need for micro-console mode? how much is it?
What bluetooth controller do I get for micro-console mode? how much is it?
A tablet/phone with HDMI out
Like the Shield, you'll need to pay extra for HDMI cable and controller.
A tablet, like the Shield isn't a dedicated TV device.
You'll need to connect it to the tv and put it on charge every time you want to use it on the TV.
If you want to use USB devices, you'll need to get a OTG adapter and have set that up to.
Also there is a performance hit while displaying output to two display devices (the screen and the TV).
This is usually the cheapest solution and the most limiting because of the setup required and the non TV apps/services running in the background, ie telephony, Accelerometer, gyroscope, compass, etc.
---
Currently the Mad catz MOJO is the best Android micro-console, because it is the most powerful dedicated TV device.
It really is a Portable, Budget Gaming, Android PC for the TV.
The MOJO has changed my computing habit.
I find myself spending more and more time on the MOJO.
I go for days without using my desktop now (only using it mainly to work on my hobby game).
I'm able to use the MOJO for many things:
Very capable gaming console with the CTRLR.
Quick Web surfing with my small, bluetooth combo keyboard/mouse.
Desktop computer edit word/excel files with a full size, USB keyboard & mouse.
Always online applications, IRC & torrent
Experimenting with file server (NFS) with Servers Ultimate Pro.
Power saving, A normal desktop uses 120v(Aust 240v) @ 120-750Watts, the MOJO only 5v @ 0.26-4.5Watts of power.
What I want to do on the MOJO is tied to my peripheral of choice.
And I can do most things while watching TV or on ads, seamlessly with the PIP (Picture in Picture) TV feature.
In summary, the capabilities of the MOJO and CRTRL depends on the user and their ability to use it to the fullest- like any computer.
The hardware is very responsive and future proof (MicroSD, USB2/3 BT4) and Android is familiar and easy to use.
I know there is more potential then what I have listed here and look forward to the possibilities.
For more info, read my blog posts on MOJO or my see my MOJO youtube videos.
Mad Catz has a great FAQ and a good community of user.
Comments now disabled.
For comments or questions, please post on twitter @mgarcia_org.