Friend: Dino Dini (dndn1011)
Dino Dini, started his game development career in 1979 with the Acorn System (kit) and the BBC Micro (8bit micro computer)
In the late 80's after university, he went on to make Kick off 1 & 2 and Player Manager games for the Atari ST and Amiga, 16bit micro computers.
Dino, received two Golden Joystick Award (Game of the Year) for both Kick off games.
Next he created GOAL! for Amiga, Atari ST, and ported it to the SEGA Mega Drive/Genesis calling it Dino Dini's Soccer.
In the mid 1990's he went to the USA and worked on many playstation 1 and N64 titles.
He then went on to teach game development in a Netherlander university.

His programming skills range from low level hardware assembly, C/C++, through to C# on Unity3D.
He is a lover of math, his knowledge on linear, geometry and physics is impressive to say the least.
Dino, is also an accomplish game designer, speaking at two Game Developer Conferences (GDC):
GDC Europe 2009 Talk Design Constraints and Integrity


GDC 2013: Classic Game Postmortem: Kick Off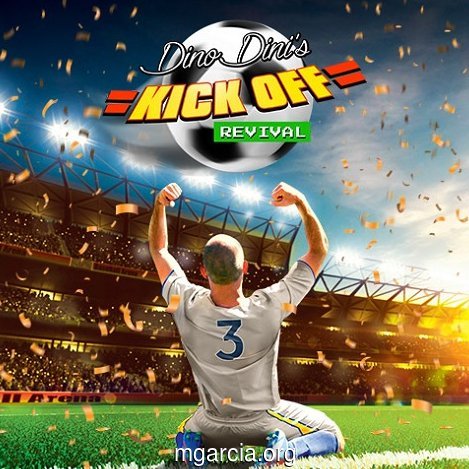 He is currently working on Kick Off Revival.
I've been following Dino since the mid of 2016, and I have a playlist of moments I found interesting, from his twitch stream.
I've learnt a lot from Dino, I don't always agree with his views, but I'm always thankful for his insight and opinions.
He's always happy to answer random questions in his daily development twitch stream.
And I'm proud to call him my friend and his student!
Dino's Links:
Personal Website: http://dinodini.com.
Follow Dino on: twitter, twitch and discord.
---
Oct 2017, Since Dino stopped streaming, I wanted to make this update.
How I found Dino Dini
The thought of watching anything on Twitch was ridiculous to me in 2015.
But at the start of 2016, I found Rob Swan's stream, a fellow ex-Net Yaroze member.
Six months later, I was curious to see if there was anyone else of interest to me on twitch.
I have a principle I've always held, less is more!
So I searched in creative, for gamedev and started from the bottom.
This was when twitch was just gaming and eating, before gamedev was it's own category.
At this stage, I could spot streamers using Unity3D, which I really disliked lol
And I saw this: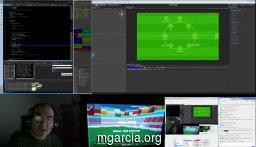 I could tell it was unity3D, but what was going on???
All those windows, what the hell?
Curiosity, got the better of me and I clicked.
The few regulars greeted me warmly and Dino was personable, so I kept coming back.