Targeted abuse of content creators on digital stores

Lets be honest, this is abuse, it's targeted hate speech towards the developer (FYI, Seth didn't sell his studio).
It's not a "negative review" nor is it a "comment about the game".
It doesn't mention the game at all, just a lack of online players ( and in my day, we BYO'ed friends😁)
And not being updated (again in my day software was finished when it's burnt to physical media).
He finishes up with a death threat at the end.
This isn't acceptable, yet it's tolerated and normal in today's online world!

Google play, has a policy on posting comments: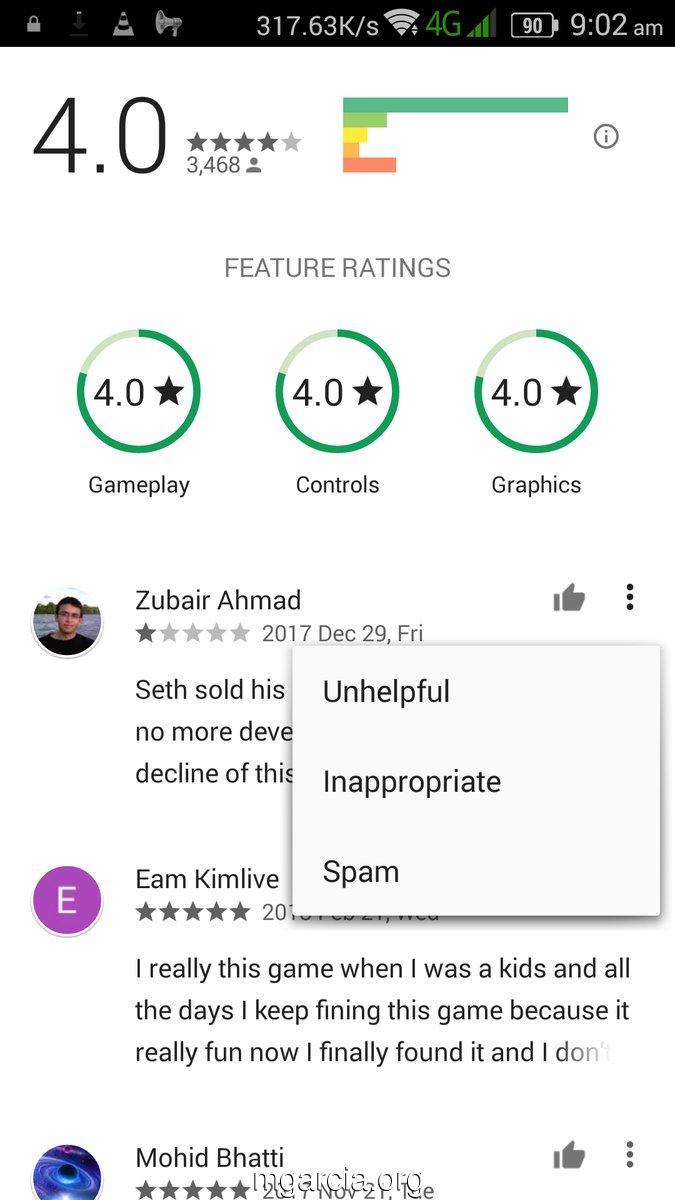 ---
Please follow these policies when commenting on an application:
Stay on topic. Comments should be about the application you're reviewing.
Don't include game or affiliate codes, email addresses or links in your review.
Don't post fake reviews intended to boost or lower ratings.
Don't post content that is sexually explicit or contains profanity.
Don't post content that is abusive or hateful or threatens or harasses others.
Don't impersonate any person, or falsely state or otherwise misrepresent your affiliation with a person or entity.
Don't post your or other people's private and/or confidential information, such as a physical address or driver's license number, or any other information that is not publicly accessible.
You might also like to follow these guidelines and tips:
Keep it readable; don't use excessive capitalization and punctuation.
Post clear, valuable, and honest information.
Try to include both positives and drawbacks.
Be nice to others; don't attack others.
Use proper grammar and check your spelling.
Make your comments useful and informative.
---
What are the consequences of braking this policy?
Is just removing of the comment enough?
Why is abuse towards a store content creators acceptable?
Why can't normal users flag abuse as abuse?
Youtube can disable comments, can a content creator on a store?
I personally think reviews opinions don't belong on a store item page, there's plenty of forums and social media sites for "reviews".
With all the artificial intelligence on the internet today, why can't google (and other stores) automatically flag this and educate people to be better online citizens? 🤔
The internet is a toxic place because the platforms are complicit in their design.